EXIT GULF COAST REALTY
Jennifer Grasser
Susan Tenteromano
Sheena Chickering
Heather Kennedy
Cecilia Pekar
Corey Planck
Captain Ron
Snead Team - Ronnie & Diana
Bernie Schmelz
Stephanie & Ken Doran
Mary Dale
Margo O' Malley
Tammy Ragone Ballan
ABOUT US:

Our agents have helped hundreds of buyers and sellers achieve their Real Estate goals throughout Southwest Florida. We do this through representing the buyer or sellers as single agents. With the technology constantly changes we are committed to provide our clients with the tools to get the job done. You will find that our office has an atmosphere of family which provides a work place of caring and sharing. Our agents are trained to sell homes in all of Southwest Florida from Sarasota south to Naples and all towns in between. Not all agents are the same so talk to one of our agents and let them show you how they can make a difference.

OUR VISION STATEMENT:

We the team of EXIT Gulf Coast Realty are founded in the belief that you, the customer, are number one. We shall continuously strive to be the leader in our industry. We are innovators committed to excellence. Through our community involvement we shall build and image we can all be proud of. We are, and shall remain a source of confidence, self-esteem, and personal enjoyment for our families. We deliver this statement as testament that our visions shall be accomplished.

OUR TEAM: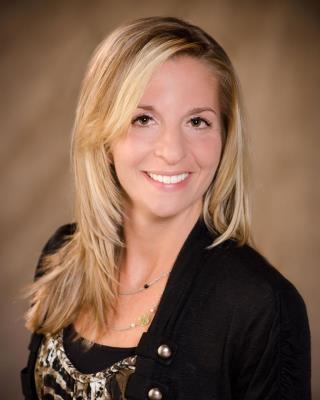 Jennifer Grasser
I have lived in Southwest Florida with my family for over 10 years and have been enjoying all the area has to offer. I started my career in sales over 10 years ago as well and always enjoyed building relationships and rapport with my customers. Starting my career in real estate seemed like the obvious next step to further my loyalty to the customer.
I'm also an avid runner, which is where the nickname "Running Girl in Real Estate" is derived.
I run for different reasons...health, focus and sport to just name a few.
You buy a home for different reasons as well, but with the same ending goal in sight. The finish line. It often looks treacherous and too far away to envision the rewards. But I help you see the path that leads to the home of your dreams or the next step of your life. I realize my run can be affected by the weather, detours or road blocks. Let me handle the road blocks of home buying or selling so you can keep your finish line in sight.

Cell Phone: 816-716-8997

Send Message
Susan Tenteromano
I have been in Florida since 2006 from Brooklyn, New York. I come from a family with great understanding of the real estate market which includes residential and commercial to construction. As I was raised within this arena, I was able to embrace the industry with understanding and needs of my clients. As a Senior Real Estate Specialist, I have complete understanding of the needs of my clients as well resources that they need. I believe life should be treasured and enjoyed, therefore I approach my clients and prospective clients with NO-Pressure, simply available to assist in your buy/selling needs.
Since my move to Florida, I have had the opportunity to explore most of southwest coast to the east-coast which allows me to appreciate the thought that there is a piece of paradise for whatever you enjoy. Waking up to a beautiful sunrise on the east coast to the brilliant majestic sunsets on the west coast.
I look forward to exploring the areas of your interest with the optimism of welcoming a new client and friend.

Office Phone: 941-505-2950
Cell Phone: 347-922-1207

Send Message
Sheena Chickering
Sheena is a licensed Real Estate Agent at EXIT Gulf Coast Realty. She is a native to the Southwest Florida area. Sheena works as a single agent with her buyers/sellers working exclusively with them in each transaction. Her aim in this fantastic field of real estate is to help her clients achieve their dream. Whether it's starting out, beginning anew, or selling to pursue a new dream she is there to help you along the way.

Cell Phone: 941-916-3910

Send Message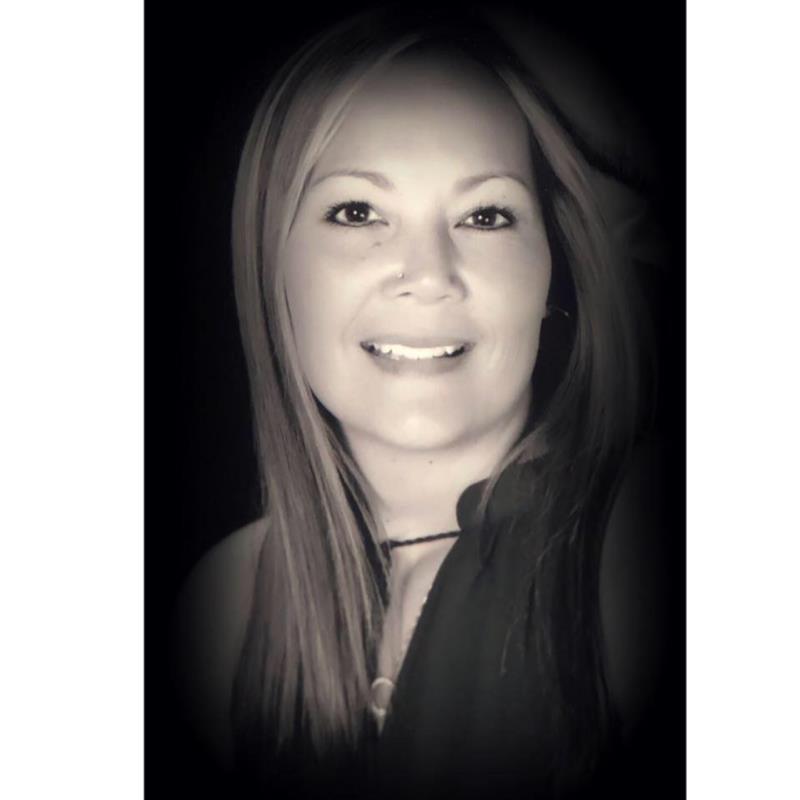 Heather Kennedy
I am originally from Louisville, Kentucky and moved to Southwest Florida 18 years ago.
I now reside in Fort Myers, Florida with my husband, three children and dachshund.

I spent 18 years in retail management and I am eager to expand that loyalty and
experience into the lives of others.

I love the feeling of being able to help others and build trusting relationships with my
clients and colleagues.

Whether it's buying or selling I have the determination necessary to get the job done.

I am dedicated to providing excellent service and fulfilling your needs.

Philosophy | "Better to have a short life that is full of what you like doing than a
long life spent in a miserable way. And after all, if you do really like what you're
doing, it doesn't matter what it is." – Alan Watts.

Cell Phone: 239-898-6238

Send Message
Cecilia Pekar
PERSEVERANCE.......PASSION........PRIDE......
These three words say it all…………

Whether its buying or selling, I'm committed to helping my clients achieve their dreams!
I take tremendous pride in the ability to communicate and problem solve any situation. I understand the process of buying and selling can be challenging, and will focus in taking the pressure off of you! My perseverance and passion towards each client motivates me to give 110% from that first phone call to the closing day.

Originally from Connecticut, I volunteered with the Summer Olympics' and Animal Rescue Foundations.
Currently, I am serving the community of Punta Gorda as the Membership Director for the Burnt Store Isles Association.
In my spare time, I love spending time with my family and friends both new & old! When not enjoying a good book, fine wine, and great music,
I can be found on long walks with my lovable dogs. I also have a passion for running and always looks forward to the next kayaking adventure!


Everyone deserves a piece of paradise, let me make that a reality for you!

Cell Phone: 941-286-5400

Send Message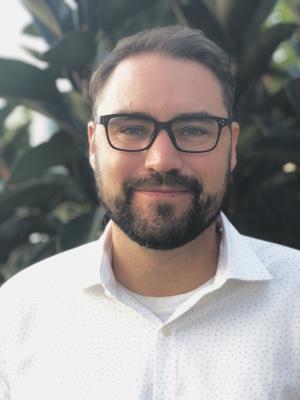 Corey Planck
Working in real estate was a natural progression in my life. I have worked in the residential construction industry ever since I can remember. Involvement in the building of finely crafted custom houses has given me a keen professional eye in noticing, both, the strengths and faults of any residential property.

I also have a more creative side. I have been studying and performing music for over twenty-five years. Collaborating with musicians has taught me how to listen to and work harmoniously with others as a team player.

Prior to moving to Southwest Florida, I was the founding member and Program Director (for over ten years) of a Michigan based non-profit organization that was dedicated to fostering local Arts and Music by means of activism and grant funded programming. Working closely with the arts has made me committed to serving the communities I live in and around.

I am a devoted husband and a loving father of two wonderful boys. Being a family man and helping others is truly my greatest reward in life.

I represent my clients as a single agent. That means I always advocate for their best interest. Whether you are a first-time buyer, a seller, or just seeking expert advice in real estate, I am dedicated to providing excellent service when helping you achieve your goals.

Cell Phone: 941-237-0770

Send Message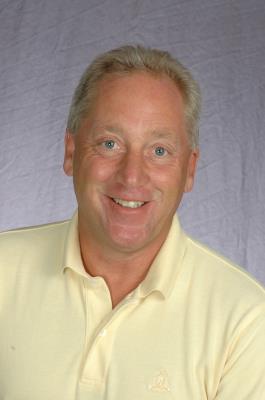 Captain Ron
ABOUT

I was born and raised in Detroit, Michigan and lived the majority of my adult life in the suburbs. I started my career selling boats and then RVs. I began selling property when I relocated to Punta Gorda, Florida. I have been married to my bride, Cindy for over 35 years. She is the successful owner of Shoreland Title, Inc. in North Port, FL. We are blessed with two amazing children. Clayton lives in St. Petersburg and works for Rain King, a technology consulting company. Jessica lives in Colorado and recently became a licensed real estate agent. I love my family, boating, fishing, socializing and I truly enjoy selling property.

EXPERIENCE

You are working with the #1 buyer's agent in the area. Out of over 1300 agents, no other agent brought more buyers to the closing table in 2007, 2008, 2009, 2010, 2011, 2012 and 2013 consecutively. It's official… 2014 as well! What's in it for you? Your agent has a proven history of negotiating the best possible price, on the best possible home, at the best possible location, for his clients.

I am passionate about helping my clients find the right property at the right time for the right price. I am knowledgeable about my area and consider myself an expert in canal-front, Gulf access properties. I am a licensed captain and know the local waterways well. I have been told I have a knack for finding a diamond in the rough and making bargains happen.

You now have a vast wealth of knowledge and services available for all your real estate needs.

Feel free to view as many properties as you wish, save the ones that you like and ask as many questions as you need. I will be happy to work with you on finding and purchasing the right home, at the right price, at the right time.

Thank you for stopping by and happy hunting!

Cell Phone: 941-525-3522

Send Message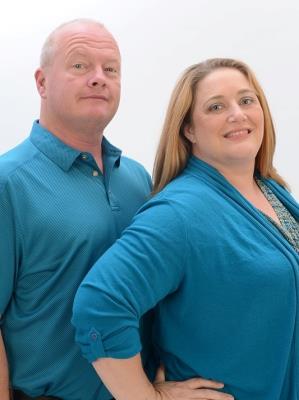 Snead Team - Ronnie & Diana
When Diana and Ronnie Snead bought their first home together they realized that there was so much that they were not prepared for or understanding in the overwhelming process of home buying. Their agent started the spark that would one day lead them into the real estate business for themselves. Over the years, the pair has been involved in many real estate dealings that have either gone well or not-so-smoothly. Then, one day a friend in the business suggested that they go to school and train to become agents together. Diana has a heart for the subject of architecture and home design; while Ronnie is business minded and contract savvy. They both have a servant's heart and are led to help others through the home buying and selling process. Helping clients to find the right house to call home is a passion that they both embrace.
As your REALTORs, Diana and Ronnie will be advocates for you. Whether you are buying or selling, they will work tirelessly to promote your best interests. If you are selling, they will work with you to get the fairest price, in the least amount of time, by using state of the art technology, team collaboration and EXIT Gulf Coast's superior marketing materials. If you are buying, they will work hard to provide you with the best information and market data to inform and assist you so you can be a well-equipped buyer with the strongest possible negotiating position. Let Diana and Ronnie work for you to relieve some of the stress that buying or selling property can cause.
Diana and Ronnie enjoy living in South West Florida and have been residents since 2004. They enjoy boating, dining out, and spending time with their two sons.
"It will be a pleasure to work for you."

Office Phone: 941-875-4001
Cell Phone: 239-200-3004

Send Message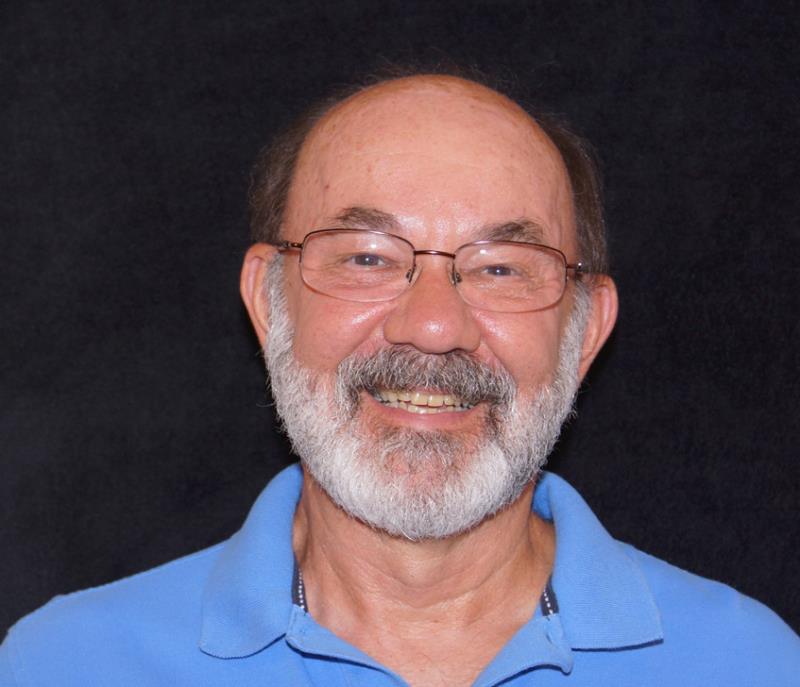 Bernie Schmelz
Bernie Schmelz wants to help you and your family find that perfect slice of paradise just like he and his family have. Bernie has broad experience in development, construction and remodeling and knows just what to look for to help you in your search for your perfect home.
Bernie joined EXIT Gulf Coast Realty after a successful career with Virginia DOT, the NY State Department of State, and several localities as well as the owner of several businesses. His professional experience in negotiating large contracts, major rezonings and legislative initiatives is a welcome addition to EXIT Gulf Coast Realty.
Bernie Schmelz holds a Master's Degree from Rensselaer Polytechnic Institute in Troy, NY. In addition he successfully completed Contract Negotiation training through the Karras Institute, and training as a Building Code Inspector. Bernie is also fluent in both French and Spanish.
For fun Bernie spends time with his family, is a licensed commercial pilot, an avid sailor and fisherman.

Office Phone: 941-740-2779
Cell Phone: 941-740-2779

Send Message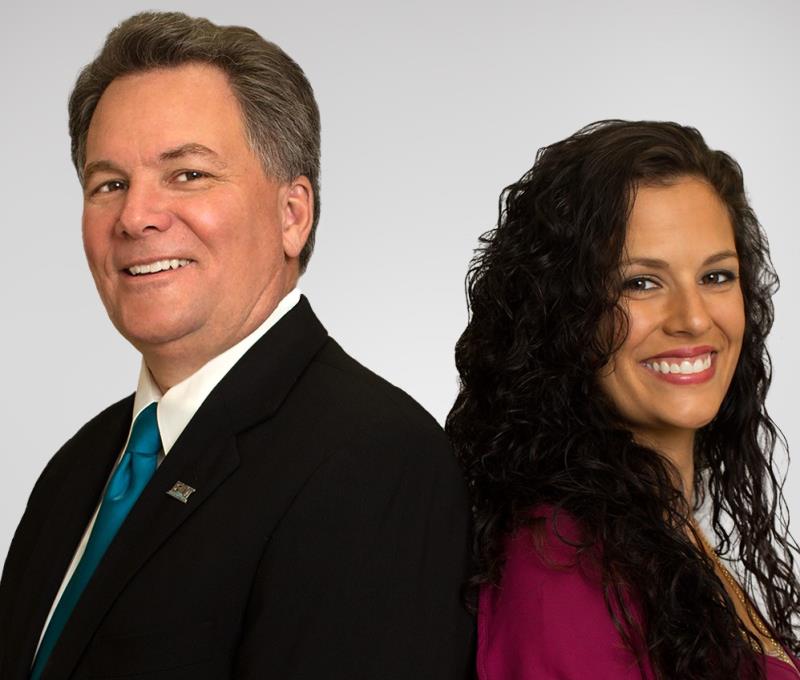 Stephanie & Ken Doran
Experience

As an agent who's an expert in this ever changing market, I bring a wealth of knowledge and expertise based on over 30 years of experience about both buying and selling Real Estate. It's not the same everywhere, so you need someone you can trust for up-to-date information. I am eager to serve you. When it is time to choose an Agent you can trust, I will REPRESENT YOU. Here are some of the things I can do for you:


Find Your Next Home
You need someone who knows this area inside and out! I can work with you to find the right home at the right price for you, including all the neighborhood amenities that matter - not to mention the essential criteria you have for your ideal home.

Sell a Home
When it's time to move, you need someone who will advertise your home, show to prospective buyers, negotiate the purchase contract, arrange financing, oversee the inspections, handle all necessary paperwork and supervise the closing. I can take care of everything you need, from start to close.

Consult on Home Selling Tactics
Oftentimes buyers don't visualize living in your home the way you do. I can make your home attractive to its ideal audience - which can help you get top dollar. Things like staging the home, making repairs or minor improvements, or even simply painting the walls can be the difference between a home resting on the market and one that's sold fast.

Cell Phone: 239-470-5115
Send Message
Mary Dale
Mary Dale is a real estate agent at Exit Gulf Coast Realty; she works very hard to meet her client's desires and wishes. She has always enjoyed helping people meet their goals. Mary worked in the health industry prior to moving to South Gulf Cove Florida in 2010. She was a phlebotomy supervisor in a large hospital responsible for inpatient, outpatient, and several satellite sites and nursing homes located throughout a large metropolitan community. Mary oftentimes went out of her way to meet patient's needs; even driving to patient's homes that otherwise could not get to the hospital for lab work. This dedication to clients continues in her real estate business.

Mary got into the real estate business because she has a strong desire to help people. After all, what better way to help people than to see them move into their new dream home or sell a property and happily move into a new life. Mary will guide her clients with every decision. She has many contacts in the financial and building industry at her disposal.

While working in the health care field she spent many hours revising procedures and training documents to guarantee that the patients received the best care possible. She has carried that dedication to her real estate business and she will pledge to her clients that every detail of their transaction will be checked and double checked many times.

Mary is at home in Southwest Florida from Sarasota to Naples she has found her little piece of heaven and she would like to help you find yours.

Office Phone: 941-505-2950
Cell Phone: 410-746-9037

Send Message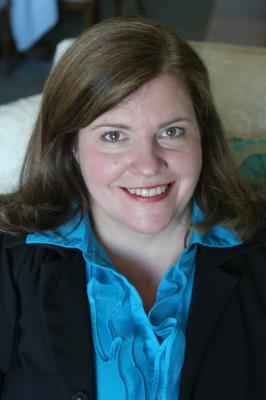 Margo O' Malley
Margo has 20 years of marketing, negotiation, and real estate experience. She has her Master's in Marketing. Her clients cite her passion, patience, empathy, knowledge, and relentless advocacy for them as to why she is their lifetime real estate source. She specializes in residential real estate in southwest Florida; including Naples, Fort Meyers, Punta Gorda, and Sarasota. Call her and make your buying or selling experience the best it can be!

Office Phone: 941-505-2950
Cell Phone: 941-621-3790

Send Message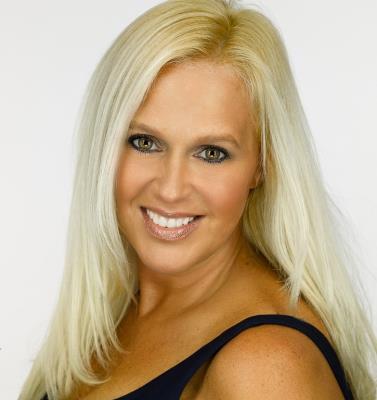 Tammy Ragone Ballan
Originally from Cincinnati, this now Florida resident had resided in Ohio, Kentucky, and Pennsylvania before planting her roots here in the Florida sand. She's been everything from a TV personality to a world traveling consultant, but no matter what she's done she's always been in the middle of the action. Meeting new people and doing anything she can to help them find whatever it is they're looking for is what drives her to be the best that she can be.

Tammy's passion and dedication make her an easy choice whether you're buying or selling a home. She prides herself on her honesty, work ethic, and willingness to put in the hours! Knowing that many buyers are uncertain where in Southwest Florida they want to reside, Tammy runs from Marco Island all the way up to Tampa. Realizing that's a lot of territory to cover, she studies different areas to be the most knowledgeable she can be for her clients. Tammy is also a member of two MLS boards which allows her to cover this much territory.

Tammy has also established relocation teams around the country to help people who want to eventually sell their home and reside in Florida. She has connections in most areas across our great nation including states like New York, New Jersey, Massachusetts, Ohio, Kentucky, Indiana, Minnesota, Tennessee, Texas, the Carolinas, and Utah.

Tammy has two offices. One conveniently located near RSW (Southwest Florida International Airport) and PGD (Punta Gorda Airport).

Whether you're buying or selling, give Tammy a call or shoot her an email. You'll be glad you did!

Office Phone: 239-826-4868
Cell Phone: 239-826-4868

Send Message